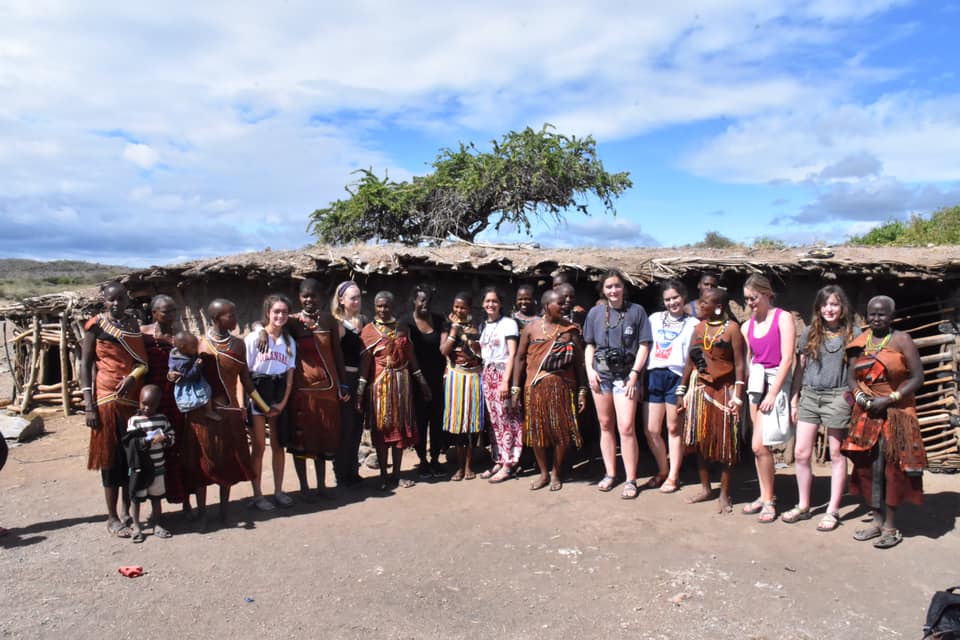 Visit to a Maasai Boma
While it is true that many authentic Masai villages do not welcome tourists, it is possible for visitors to Tanzania to interact with these fascinating people in a number of ways.
Those venturing to or from the Serengeti have the opportunity to visit a Masai village between Ngorongoro and the Serengeti National Park. Your visit includes a demonstration of traditional Masai dance, the opportunity to see the day to day workings of a Masai village, and the opportunity to purchase locally made jewellery.
Maasai  boma consists of several houses made of natural materials that are built in a circle to fence in the cattle. Visiting a boma will give you the chance to see for yourself how the Maasai live. Additionally, you can talk to your hosts who will give you an in–depth understanding of their traditions and customs.
A visit to one of the following is highly recommended:
KILOKI SENYATI CULTURAL BOMA


Situated on the main road to Serengeti, 7 km south-west of the Olduvai Gorge Information Center

LOONGUKU CULTURAL BOMA


Situated on the main road to Serengeti, 10km before the turn-off to Olduvai Gorge

IRKEEPUSI CULTURAL BOMA


Situated 2km north-east of Lemala mini gate, on the main road to Empakaai

SENETO CULTURAL BOMA


Situated just west of the Seneto Gate, within the Malanja Depression